Glendora, CA, is a beautiful corner of Los Angeles County in the shadow of mountains and public lands and is filled with a variety of fun activities for the whole family. From parks to trails to museums, this LA suburb is perfect for making special memories with your loved ones. As far as family conveniences, Glendora's historic downtown has a plethora of top-notch restaurants, fabulous coffee shops, and charming boutiques and offers a full calendar of seasonal community events.


And with balmy weather and convenient access to the mountains, desert, and ocean, there's a long list of reasons why families choose to live in Glendora.


If you're ready to enjoy the summer in LA County with your family, below are nine family-friendly activities near Glendora real estate.
The best ways to enjoy a Glendora summer
Hike at Galster Wilderness Park
Comprising 42 acres, Galster Wilderness Park offers breathtaking views and nature trails waiting to be explored. Filled with a diverse array of native plants, Galster is an excellent spot to be active and enjoy some fresh air. Visit the welcome center first to learn more about the importance of the surrounding habitat, and then hike one of the park's many trails. For nature lovers, the local flora and fauna will be a treat to see within the otherwise urban expanse of LA County. To make a day of it, pack a picnic basket and snacks — but in any case, take lots of water along on your adventure.

Visit Glendora Historical Society
Established in 1947, the
historical society
was created to preserve and celebrate the history of Glendora and its people. You'll discover unique collections and exhibits at the museum that go beyond Glendora's foundation in 1913. Artifacts, household wares, clothing, and photographs memorialize Glendora throughout the years. Take a walking tour led by an expert guide, or schedule ahead for a private tour. Museum hours are from 11:00 a.m. to 2:00 p.m., including most Saturdays. Admission is free.

Enjoy Tilt Studio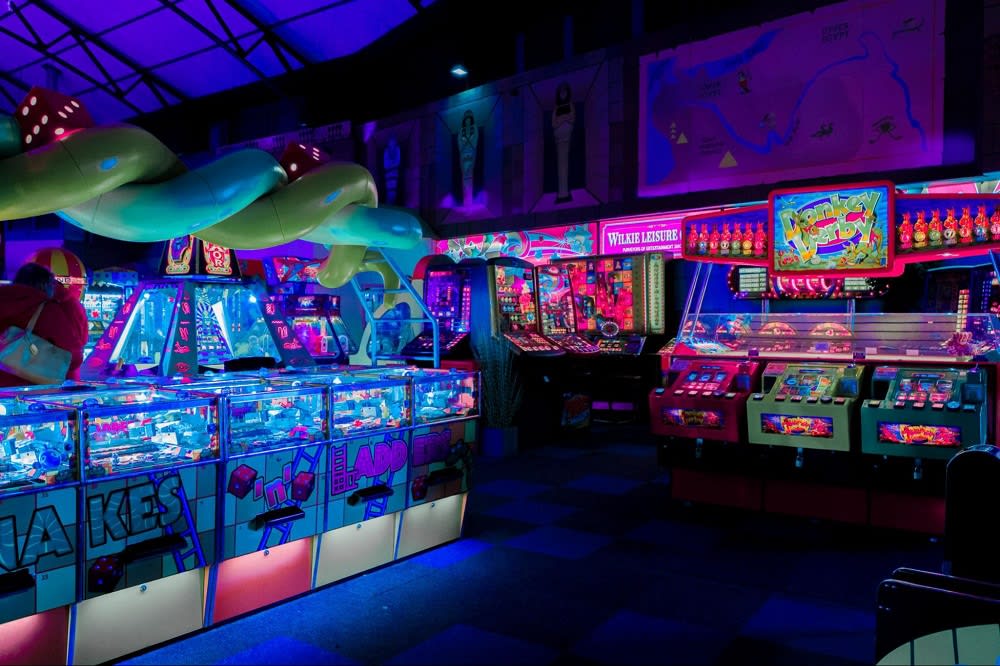 Take a trip down memory lane at Tilt Studio. In this fun-loving and energetic
arcade
, you can introduce your kids to an assortment of cherished games from your childhood. For example, enjoy a round of pinball, bowling, laser tag, mini golf, or bumper cars.
Tilt Studio also hosts birthday parties, fundraisers, and special occasions of all kinds. If you're looking for a venue for your upcoming event, keep this fantastic arcade in mind. Tilt Studio has an incredible reputation for providing safe spaces for people of all ages to create treasured memories. After a round of games, take a break and enjoy tasty snacks such as pizza and chicken bites.

Eat at The Donut Man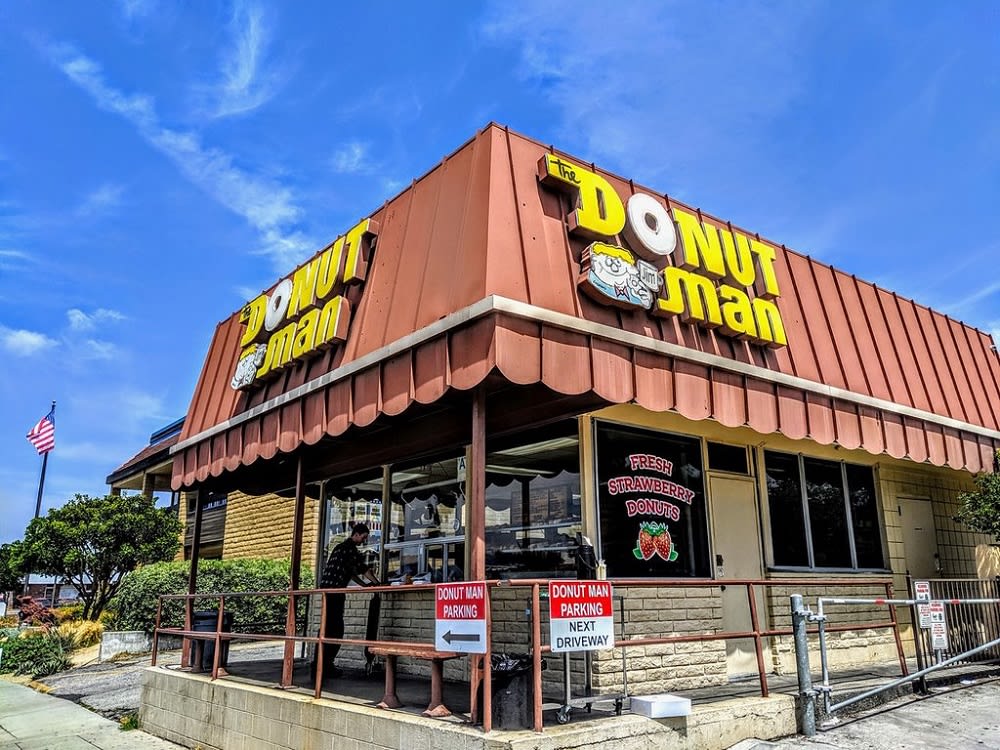 Photo courtesy of TripAdvisor
Start your morning off right with a mug of freshly brewed coffee and a picture-perfect donut from The Donut Man. Located near The Grand Central Market on Route 66,
The Donut Man
is renowned for its delectable donuts. This donut shop draws visitors from far and wide and offers all kinds of donuts — including peach, maple twist, chocolate sprinkled, and raspberry filled. With more than 48 years of experience, The Donut Man's mission is not only to serve amazing donuts but to bring the community together and create a place where everyone feels welcome. From its inviting atmosphere to its excellent guest service, this fantastic shop carries an assortment of appealing goodies that will satisfy any sweet tooth.

Tour Rubel Castle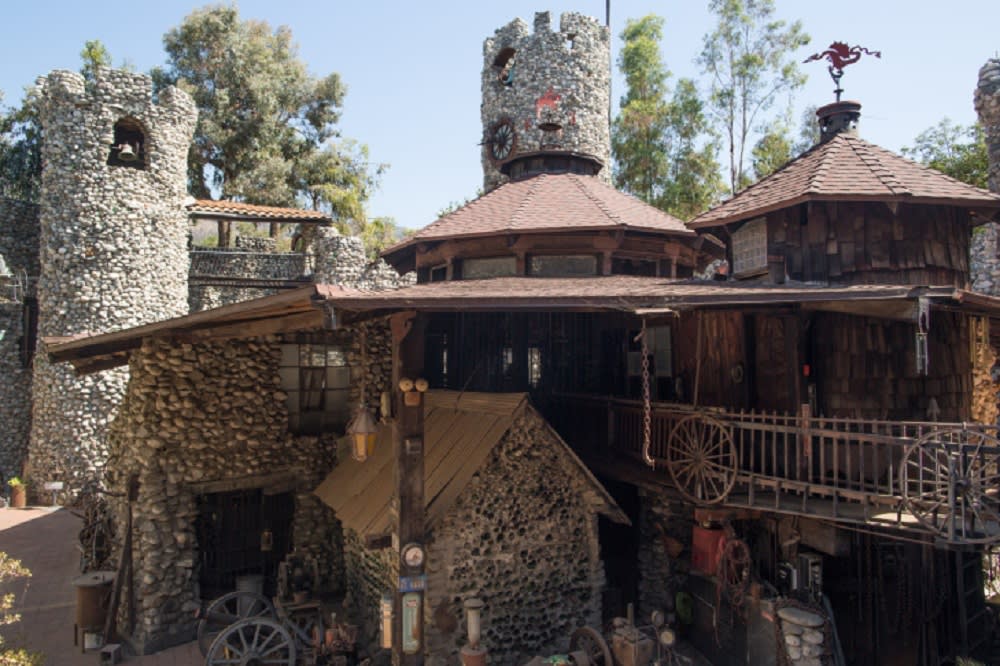 Photo courtesy of 89.3 KPCC
Rubel Castle is a famous landmark in the Glendora landscape. Situated in the foothills, this castle is made from recycled material, river rock, and a collection of artifacts from earlier periods in Glendora's history. Paying homage to the community's vibrant past, Rubel Castle is an absolute must-see. It's become a unique feature in LA County, both as a symbol of architectural creativity and as an inspiring destination for families to explore. Also located on the property is the Tin Palace Museum, clock tower, dungeon, and Bottle House. You can schedule your tour today with one of the castle's knowledgeable guides. And if you're looking for a stunning place to have a photo shoot, Rubel Castle provides a memorable, textured backdrop.

Golf at Glen Oaks
The
Glen Oaks Golf Course and Learning Center
provides the opportunity to play a competitive round of golf or to take lessons with a great staff. With the help of Glen Oaks' experienced professional instructors, your family will be having fun in no time. For the kiddos, tee time is a perfect way to practice and improve their game. If you and your family are ready to relax and try your hand at golf, be sure to check out Glen Oaks Golf Course and Learning Center.

Dine at Frisella's Roastery
Enjoy Glendora's best barbecue at
Frisella's
. Menu options include BBQ Pork Nachos, the Italian Sausage and Bell Pepper Sandwich, and the classic Roasted Chicken Dinner. Additionally, you can order from a diverse selection of burgers and family starter packs to find something that pleases everyone. With friendly service and delicious food, Frisella's Roastery truly serves up a meal you won't forget, and the restaurant also offers top-notch catering. Hours of operation are Monday through Sunday, 11:00 a.m. to 9:00 p.m.

Spend the day at the zoo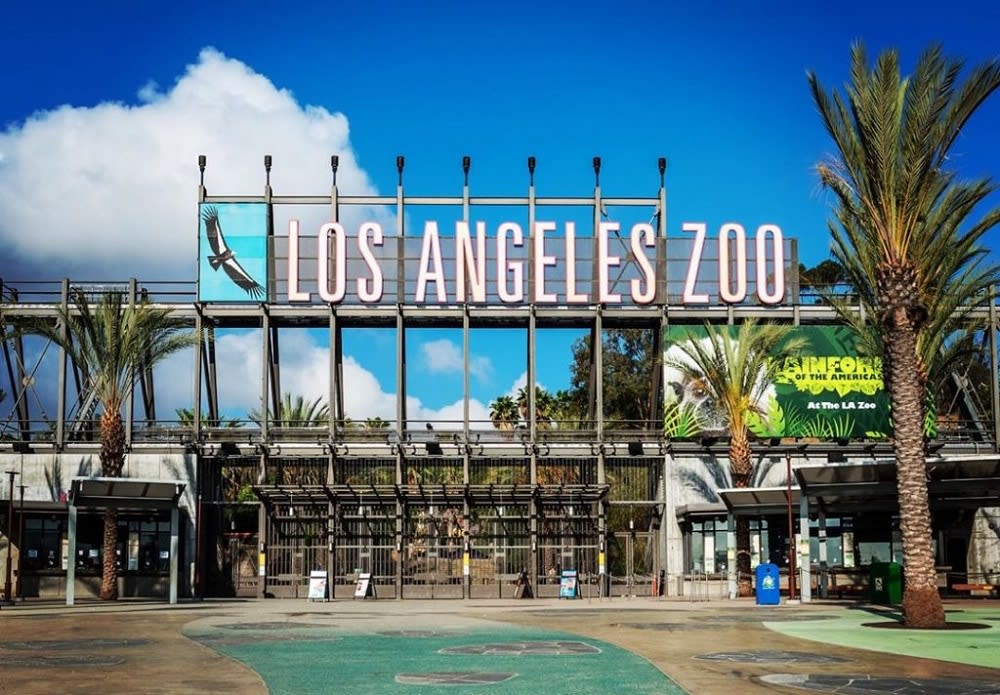 Photo courtesy of Secret Los Angeles
The
Los Angeles Zoo
is a short drive from Glendora and the perfect recipe for a family day in the city. You can enjoy the zoo's sampling of biodiversity from around the world and tap into a variety of educational clubs, partnerships, and events with your youngsters (including the Family Nature Club). From animal exhibits to beautiful gardens, the LA Zoo promises a day overflowing with fun.

Stay motivated with delicious coffee
With amazing flavors and diverse drinks to choose from,
Classic Coffee
is sure to keep kids and parents moving through a busy day in Glendora. Their menu includes savory and sweet items such as lemon bars, avocado toast, croissants, and sandwiches. For beverages, there's hot chocolate, hot apple cider, caramel lattes, espresso, and a selection of teas. From the passionate staff to the shop's community-oriented goals, this Glendora coffee shop knows its craft well. It prides itself on providing stellar coffee to the neighborhood while building a relationship with each person who walks through its doors. Whether you're looking for a quiet place to read a book, a fun meeting spot to gather with friends, or the ideal cup of coffee for an afternoon boost, Classic Coffee has it all.
Searching for Glendora homes for sale?
If you're interested in Glendora luxury homes, contact Glendora realtor
Albert Pasillas
for local market insights and the city's best real estate listings.